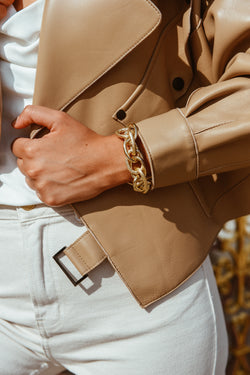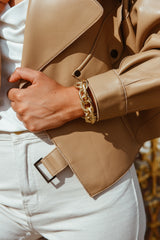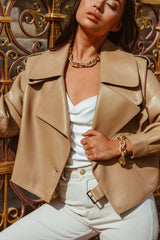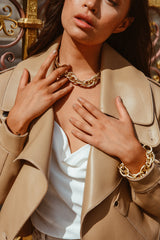 Gold Chunky Link Bracelet
Limited stock available with Next Day delivery! 
We are loving the Gold Chunky Designer jewellery trend right now and this is the perfect Gold Linked Bracelet to accessorise any outfit without breaking the bank.
This stunning bracelet alternating textured and smooth links has an adjustable chain to be worn for a tighter or for a looser fit.
Lightweight.
Link width: 
Composition - Lightweight Plated Aluminium